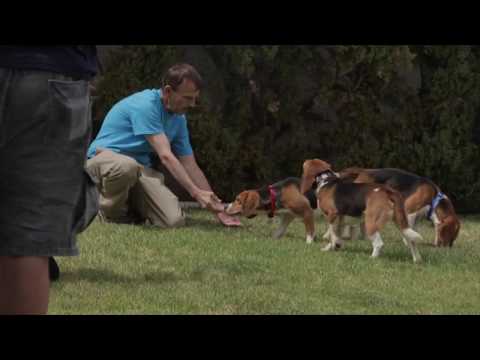 Thursday, 22 May 2014
Get the tissues ready, this one's a real tear-jerker.
On May 6, 2014, Beagle Freedom Project (www.beaglefreedomproject.org) in the US rescued nine beagles from a laboratory in Nevada. Until this day, these beagles had never known a kind touch, been loved or felt safe. Their lives are about to change forever...
Wednesday, 8 May 2013
Mark Pearson explains why it's important to have a voice for animals in the Australian Parliament.