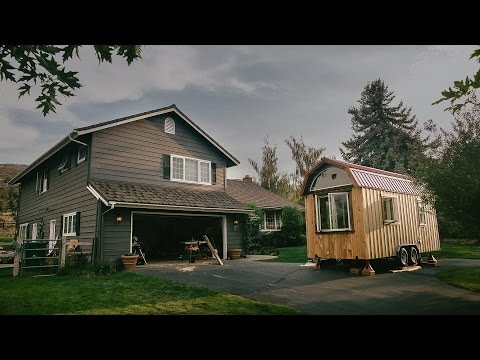 Thursday, 30 April 2015
Small is Beautiful – a tiny house documentary, is a revealing look into the tiny house movement, a grass roots response to the housing affordability crisis that traps people from across the developed world.
Thursday, 18 September 2014
The thought of living in a really tiny, movable house may be daunting to some, but it offers impressive eco-credentials and brings great simplicity to your life. Especially when they're made with reclaimed materials, like this one is.