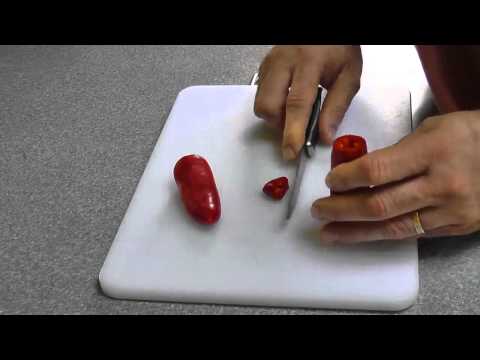 Wednesday, 29 April 2015
Saving pepper seeds is not only economical, but just about the easiest of all seeds to save.
This video will show you how to save your pepper seeds.
For more growing visit us at http://www.growyourheirlooms.com
Saturday, 21 February 2015
Hearing seed-saver Dr Vandana Shiva – known as the Gandhi of Grain – talk, will take you on an emotional roller-coaster of a journey, and bolster your passion to help take on the injustices of the world. And, she says, it all starts with a single seed.
20 February, 2015
Celebrate the 2015 Year if the Soil by joining two internationally-renowned eco-warriors for the planet at an important talk and discussion in Sydney; Dr Vandana Shiva (scientist, ecologist, author and winner of the Sydney Peace Prize) and Joel Salatin (American organic farmer and author featured in the documentary Food Inc). Salatin will give an introduction to Dr Shiva's talk about the importance of seed freedom and food democracy for the future of our food and land. The US human trials of GM banana will also be addressed, and there will be a screening of Dr Vandana' Shiva's New Year message: "We are all seeds. In 2015, the Year of Soil, let us grow, together!"
Where: Teachers Federation (NSW) Conference Centre, 37 Reservoir Street, Surry Hills, Sydney, NSW.
When: 6pm for networking for a 7pm start, Friday, 20 February, 2015.
Cost: $45 General Admission, $35 Concession. AGAPE SNACK PACK: $12 - pre-order on TryBooking Vegetarian : Roast Pumpkin Frittata & Salad; Vegan Option: Salad of the Day)
Click here for more info.